Professional Pool Table Recovering in Grand Rapids
Before you make your decision to felt your pool table or what company you should use, compare our exclusive nationally backed service and material guarantee. When comparing companies to refelt your pool table you should know that we are the only company that not only guarantees our service for an entire year but also the pool table felt is covered and will be replaced free of charge for problems covered in our guarantee issued by the ABIA.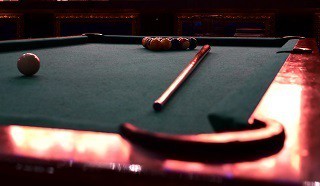 Did you know that the best time to replace the cloth is best done when it is in pieces? This is because when the table is taken apart we can best assess the condition of it and inspect for any pool table repair that needs to be fixed up. This is because it is less labor-intensive than having to break it down to recover or fix any other issue.
Our expert pool table installers are careful enough to salvage the existing cloth if in good condition. This means that you don't necessarily have to change out your current cloth, just as long as it is in good condition and most importantly, you're happy with it.
There are about 30 different colors from three lines of cloth to perfectly go with the ambiance of the room the pool table is or will be setup. This pool table felt is protected under our exclusive guarantee against rips or manufacturer defects for an entire year after the service is complete. We offer professional pool table moves and repair plus expert refelting in high-quality materials.
Guaranteed Pool Table Refelting Services
Professional pool table assembly and refelting are complex tasks and naturally, it takes a team of experienced pool table mechanics to successfully achieve either one of the two. We take pride in providing professional pool table refelting services that are covered by a written guarantee. We have all of the necessary tools and equipment to give you the best playing experience when we finish servicing your table.
When we complete the service, rest assured your table will be in the best playing condition it can. We guarantee our workmanship and materials we use whether it's a complete pool table move, installation only, a pool table recovering, a tear down only or a pool table repair, we provide a written service guarantee that starts when we complete the job and lasts for a period of 365 consecutive days from then on.
This guarantee is exclusive to our company, it is issued in writing and backed by the American Billiard Installers Association, the only national organization that regulates service practices within our industry.
Pricing a pool table refelting service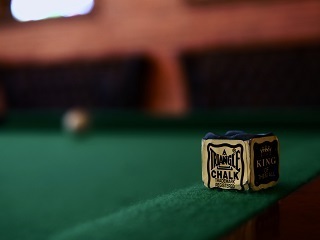 Pricing fluctuates in the area depending on what type of pool table cloth you choose and what type of pool table you have. We'll need to know the following: the playing surface area of the pool table, the style of pockets it has, if the pool table is an antique or modern style, and lastly if it is already set up and playable or in pieces.
If you are still looking into purchasing your first pool table and need you would need a complete move, which involves the disassembly, safe transport, proper setup and also are considering refelting the table, but are not sure which size to pick out. We have put a chart with the approximate pool table room sizes to help you find an appropriate size to comfortably fit in your room. As for the type of cloth, below are the types of pool table felt we supply for a pool table recovering service.
Your choices of pool table felt
The main differences between standard cloth and upgraded worsted material are the speed, accuracy, and overall gameplay performance.
Standard woolen pool table felt
Stain-resistant material woolen felt is what is most commonly found on pool tables and most likely what is offered with all new pool tables. The texture is a little "fuzzy" which makes it slower and the most economical of the options.
Simonis worsted pool table cloth colors
The most widely recognized name in the industry, used by professionals and passionate players. This pool table cloth undergoes a special manufacturing process that results in a beautiful precision cloth. This achieves the smoothest and most accurate playing surface available.
Standard worsted felt non-brand colors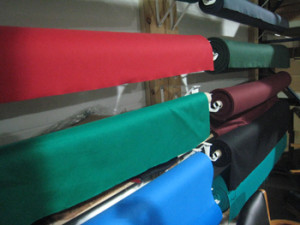 (Colors may be limited, contact us to get current colors available.)
Tournament grade cloth, tightly woven material that gives it a slick texture allowing for a faster game, higher accuracy and more durability.
We guarantee our services for an entire year with a written service guarantee which is backed by the American Billiard Installers Association. The only National Organization that regulates service standards in our industry.